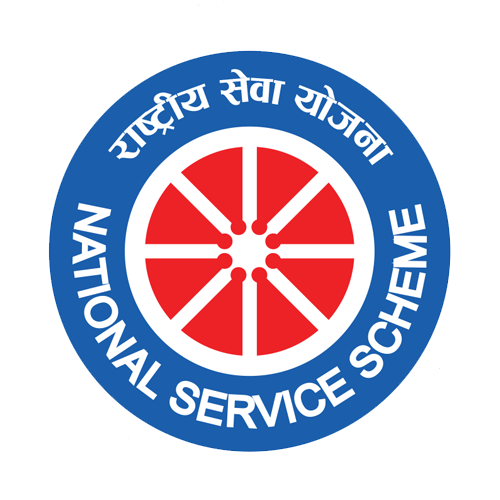 About National Service Scheme (NSS) :
The National Service Scheme (NSS) is a Central Sector Scheme of Government of India, Ministry of Youth Affairs & Sports. It provides an opportunity to the student youth of 11th & 12th Class of schools at +2 Board level and student youth of Technical Institution, Graduate & Post Graduate at colleges and University level of India to take part in various government-led community service activities & programs. The sole aim of the NSS is to provide hands-on experience to young students in delivering community service. Since the inception of the NSS scheme was launched in Gandhiji's birth Centenary year, 1969, the number of students strength increased from 40,000 to over 3.8 million up to the end of March 2018 students in various universities, colleges and Institutions of higher learning have volunteered to take part in various community service programs. Our institute involved in NSS in 2015, after that we give our best effort to perform a different social activity and to improve importance NSS in our Society
Being an active member these student volunteers would have the exposure and experience to be the following
✓ An accomplished social leader
✓ An efficient administrator
✓ A person who understands human nature
What students should do to participate in NSS
✓ Students should remain as an NSS member for minimum 2 years.
✓ Every year they should at least work for 120 hours.
✓ It's mandatory for the students to attend a 7 days camp.
Student's benefit
✓ After working for 2 years (240 hours), students receive a certificate from the Shivaji University.
✓ In the final year of the degree, students receive 10 marks for their efforts.
✓ In case of failure in the examination of the students, there is an increment of 10 marks.
Our Volunteers are involved in activities as
✓ Cleaning
✓ Disaster management training program
✓ Women empowerment workshops
✓ Afforestation
✓ Program creating awareness of such issues as social problems, education, and cleanliness
✓ Awareness Rallies
✓ Organize blood donation camps and Inviting doctors for health camps
● Activities :